I want to make everyone aware of the American Bishops' call for prayer to every Catholic in America.  When our bishops call us to pray for our nation, we know that it is VERY necessary!  It is our duty as Catholics to participate in this call to prayer.  Earlier this year, we had the call to prayer in the "Fortnight of Freedom."  I believe personally, as my friend Julie does, that the choice of Congressman Paul Ryan by Presidential candidate Mitt Romney was an inspired decision.  Congressman Ryan is a faithful Catholic and can help lead the fight against the assault on our conscience rights as Catholics and for Christians everywhere.
Now, a renewed call to further prayer in this "Novena to the Mother of God for the Nation," is a clarion call in this crucial time of unrest and uncertainty.  I just received this particular word in prayer this morning, "clarion," a word that I have not used before.  I looked it up on dictionary.com which means "clear and shrill call to action, like a battle trumpet."  Truly I feel the Lord telling me to outline this call in this article, because he has provided this word to my thought process as I write.  "Clarion" is not a word I use every day, and so I know it is from something outside of my normal thinking, therefore uncommon, but very true and urgent and inspired.  As American Embassies and Consulates throughout the world are being attacked and mobs are protesting America, the CLARION CALL TO PRAYER is clear and present.
My brothers and sisters, ALL of our prayers are needed!  Take this call seriously, not just something we do IF we have time. This is our country, the land that we love.  Land of the FREE and home of the BRAVE.  "Home of the free BECAUSE of the BRAVE," as it says in a recently received  patriotic note in my daily mail, with that phrase on it. There is something to be desired in the area of bravery in the current administration when compared to Ronald Reagan's administration. When American interests were being assaulted during his time as president, a swift and severe penalty would be dealt with precision to our enemies. NOTHING is being done to address these terrorists who chose to execute their planned-out attacks on the Anniversary of 9/11, and continue even now.
This Novena to The Mother of God for the Nation Prayers can be found here for downloading so that all may participate:  http://www.religiousliberties.org/novena/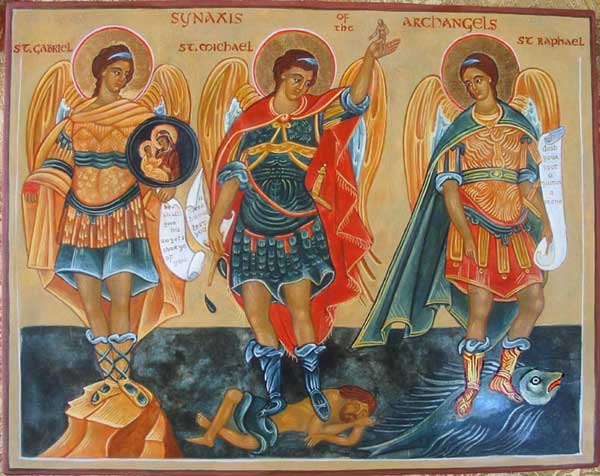 EWTN Global Catholic Television Network will present the Prayers for this Novena each day in the televised daily mass, starting on the Feast of the Archangels Michael, Gabriel and Raphael, and concluding with the Feast of Our Lady of the Rosary.  Depending on what your time zone is, be sure to check your local listings as to when the daily morning mass is televised.  Bishops will deliver homilies each day.  Here is the line-up:
http://www.religiousliberties.org/novena/coverage.asp
As in the prayer of the Memorare, "Never was it known that anyone who fled to Thy protection, implored Thy help or sought Thy intercession was left UNAIDED,"  we turn to our Blessed Mother in this time of need for our nation when no human remedy has helped us.  Granted, we should be turning to her in every need, not in just in crisis.  We know however, and have experienced how Our Lady has come through many times before, and I believe it WILL happen again.  Our nation is in dire need of Divine intervention and she is the one to turn to!
I also want to outline another "outside of myself" guidance that I received. I am a Rosary Rally Captain for the campaign "America Needs Fatima," which holds Public Square Rosary Rallies all across the nation annually on the Saturday closest to the date of October 13th, which is the church's Commemoration of the "Miracle of the Sun" at Fatima.  Rallies will be held in cities everywhere in the nation on that day in each time zone at precisely 12:00 noon, when the Miracle took place.  The date of the rallies this year takes place right on October 13th.  No coincidence indeed!  This is my third year as a Rosary Rally Captian and I asked Our Lady in prayer where she would like me to hold this year's Rally in the city where I live.  In our city across from our firestation, we have the Firemen's and Policemen's 9/11 Memorial.  The image of this site came to my mind immediately.  This was in the middle of August, before all of the current turmoil happened!  Now I see the reason I received this inspiration is confirmed.  Please go to America Needs Fatima website, http://www.americaneedsfatima.org/rosary-rally-central.html,  to get information about the Rosary Rallies and where your local rally is being held.  If there is not one in your area, then please, I urge you to consider being a Rally Captain for your area.  Materials and a banner are provided to you for free either by mail or by downloading them at the website.
The Clarion Call to battle and prayer has been sounded by our bishops.  The kinds of evil we are facing as a nation are the spiritual forces of darkness threatening to engulf us if we do not pray and act.  If we think we are too busy to answer the call to prayer and that it really isn't necessary, think of this quote:  English philosopher Edmund Burke said, 'The only thing necessary for the triumph of evil is for good men to do nothing.' Now more than ever do we need to take this to heart.  Respond, because you are part of the untold army of witnesses for the Lord!  WE pray, and the Lord of Hosts goes before us in battle!  Act in faith and confidence and believe He will act through Our Lady's intercession!  O Mary, conceived without sin, pray for us who have recourse to Thee!
In Christ's love,
Jackie Stutmann